Fortbildungen 2023 für Lehrkräfte 1 Woche
Neue Ideen und technische Expertise für Ihren Unterricht
Smartboards, Notebooks und iPads
Unsere Seminarräume sind mit interaktiven Smartboards ausgestattet und in allen E-Learning-Einheiten erhalten unsere Teilnehmer ein eigenes Notebook für die dauer der Fortbildung - teilweise zusätzlich noch ein iPad.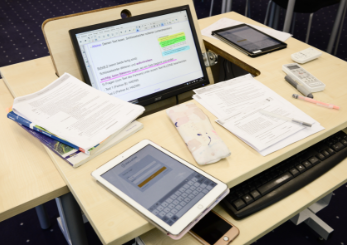 Our brochures for download
Perhaps you will find the information you need in our brochures. We have a catalogue of the IIK overall programme and short brochures on specific areas such as German as a foreign language, study or job preparation programmes, integration courses or further training for German teachers. Have a look!
Downloadcenter