Located in the heart of Europe, Düsseldorf is one of the cities with the highest quality of life worldwide. There is a wide range of places of interest to visit: architecture and modern flair can be experienced in the Media Harbor with the wide view from the Rhine Tower over the entire city and the Gehry buildings. A stroll along the Rhine promenade takes you all the way to the old town, which is also known as "the longest bar in the world" with its 250 pubs, restaurants, cafés, bars, breweries and discotheques. The Königsallee, called Kö for short, is one of the leading luxury shopping streets in Europe and leaves nothing to be desired when shopping. But the boulevard at the Stadtgraben is also worth a visit thanks to its impressive old tree population. If you are looking for peace and nature, you will find it in the green spaces and parks throughout the city, which invite you to take a break or do some sports.
Art and culture are also very important in the metropolis on the Rhine, with a large number of museums and galleries ranging from contemporary art to the baroque Schloss Benrath. The carnival and major cultural events such as Japan Day or the Rhine Fair are also particularly popular. Düsseldorf's cultural and gastronomic diversity has something to offer for every taste. For several years in a row, the cosmopolitan city has secured 6th place in Mercer's annual independent survey on the quality of life in cosmopolitan cities.
Learning a language requires a lot of perseverance. Free time is at least as important. You can enjoy them together with the IIK and our versatile offers. Here you can unfold, relax and explore the surroundings with friends. Together with students from all over the world you can experience German and European culture. Visit exciting cultural highlights, take part in our sports activities or explore other cities in NRW and abroad with us.
Accommodation types
Shared flat (WG)
You live in an apartment together with other international IIK students
You live in an apartment together with other international IIK students
You share the common rooms as well as bath/toilet and kitchen
You cook for yourself and are also responsible for cleaning the rooms
There are single rooms or double rooms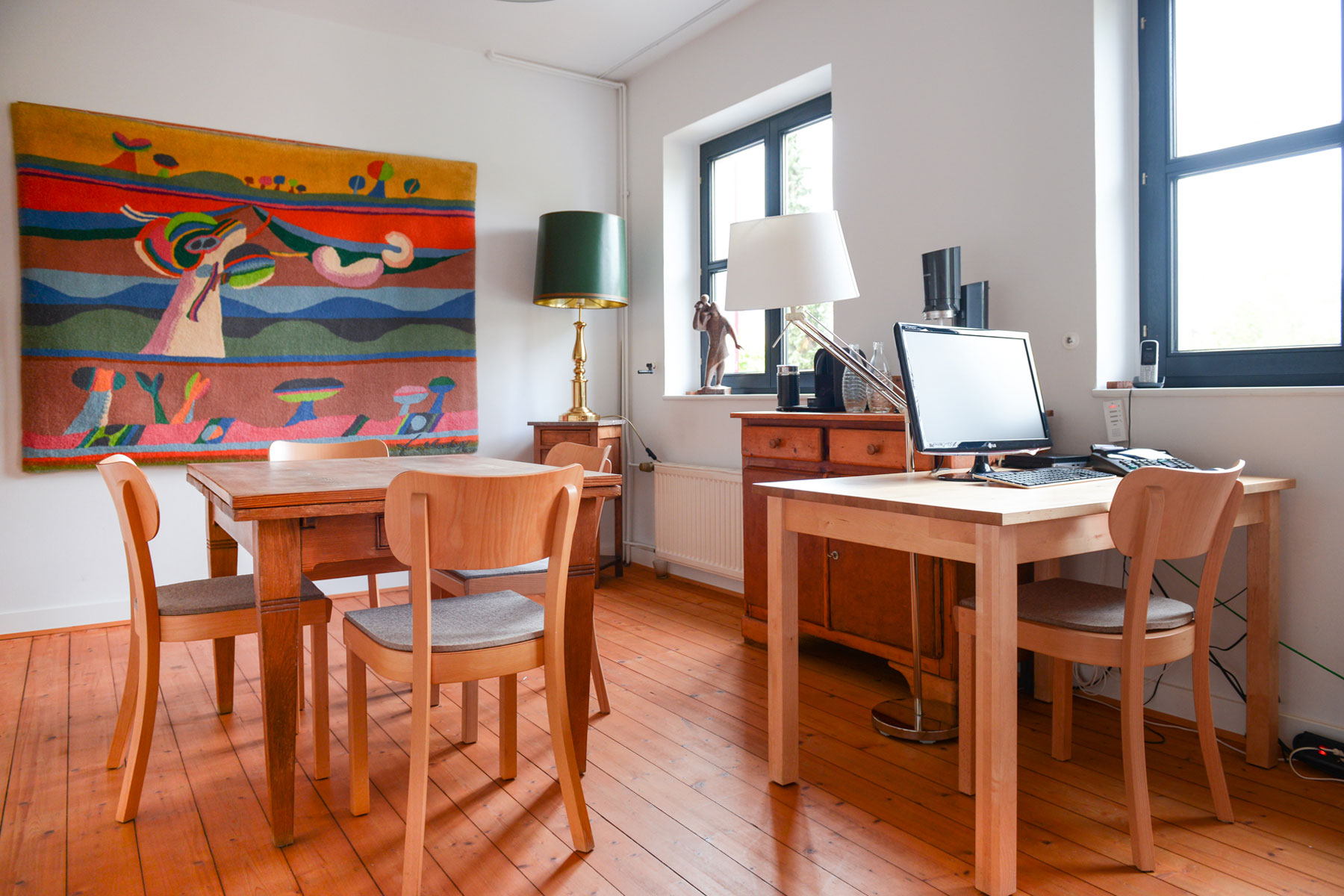 Host Family
Experience the German way of life and culture up close
You gain direct experience in everyday life
You get to know the way of life and culture at first hand
You also speak German in your free time
Our host families are partly families in the classical sense with parents and child(ren), partly also single hosts
Our host families are personally known to us and are familiar in dealing with IIK participants.
Some IIK students also live in other rooms.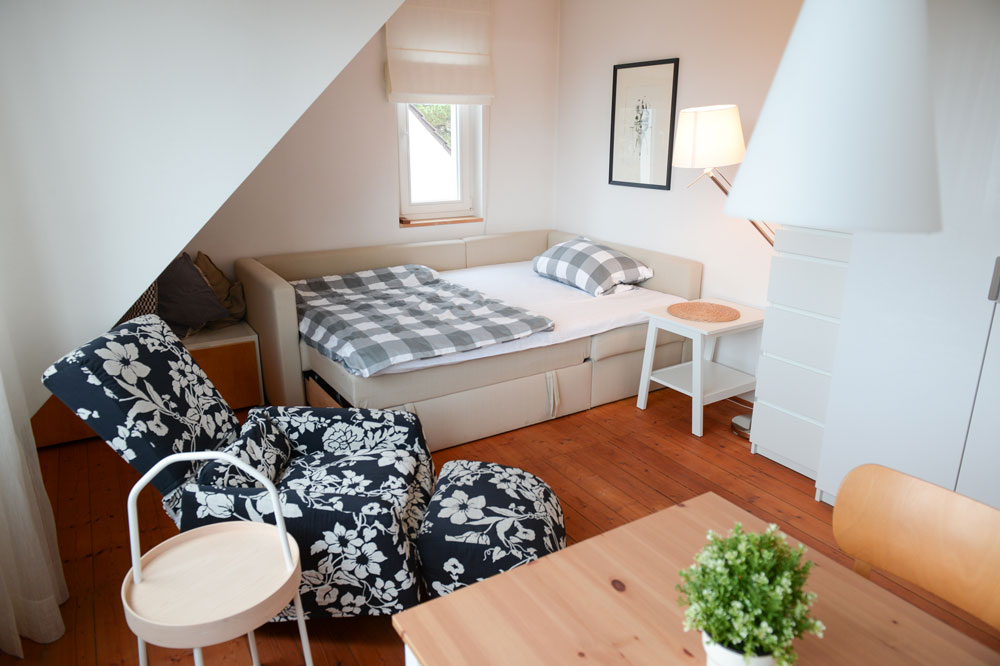 Dormitory
(only available in August and September)
Rooms in the dormitories of the Heinrich-Heine-University Düsseldorf
Single rooms in shared flats (2-3 persons in a flat share, kitchen and bathroom shared) or single apartments (own bathroom and kitchenette).
The rooms are furnished appropriately
Cooking facilities, available (without kitchen utensils): Please bring your own kitchen utensils: plates, dishes, cutlery, pots, pans, etc.
Mensa of Düsseldorf University within walking distance
Internet can be booked for an extra charge (please bring your own LAN cable or WLAN router)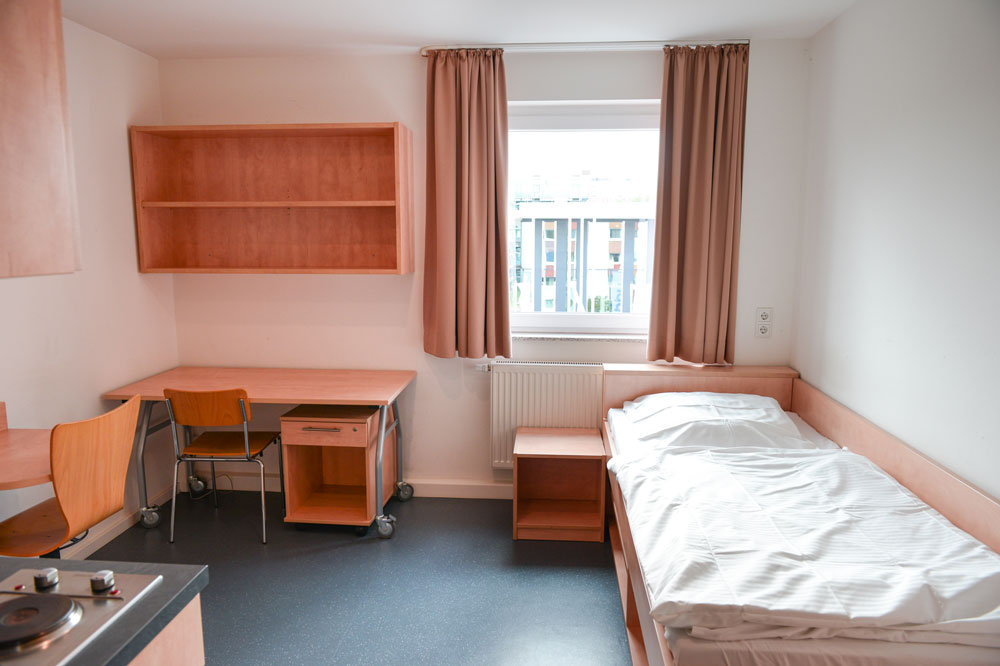 Single Apartment
Private apartments with individual equipment
We will gladly arrange your own apartment for you. We have a small contingent of private apartments which we offer to our participants. Prices and equipment of the individual apartments can vary greatly.