Free seats in online part-time courses in the evening!
Published on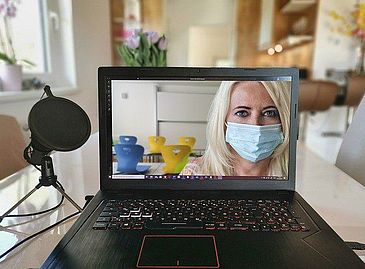 Learning German online in an international group promotes exchange - in German! - with other participants from all over the world.
In the virtual classroom, you participate live in class, see, speak or chat with the other participants such as the teacher, and most importantly: you learn together this way. You work with interactive materials that publishers or IIK have created specifically for online classes. Various continuous written and oral tests throughout the course ensure learning success.
Online classes:
Tuesday 19:30 – 21:45
Thursday 19:30 – 21:45.

For information & placement:
info(at)iik-duesseldorf.de
0049 211 566 22 0