IIK-Stipendien 2023: Ausschreibung
Published on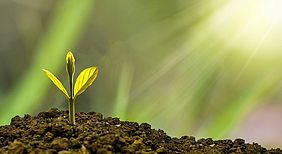 Das Institut für Internationale Kommunikation e.V. in Düsseldorf und Berlin vergibt auch im Jahr 2023 wieder Stipendien für digitale, vierwöchige Online-Sommersprachkurse Deutsch an Lehrkräfte und Studierende. Mit unseren Stipendien möchten wir das Deutschlernen und die internationale Kommunikation fördern.
Ausgeschrieben sind für das Jahr 2023 drei Stipendien, die für digitale, virtuelle Online-Intensivsprachkurse Deutsch im Sommer 2023 genutzt werden können.
The Institut für Internationale Kommunikation e.V. in Düsseldorf and Berlin is once again awarding scholarships for four-week summer German language courses to teachers and students in 2023. In this way, we would like to promote the learning of German and international communication.
Three scholarships are announced for the year 2023, which can be used for digital, virtual online intensive German language courses in the summer of 2023.
Scholarships will only be awarded to applicants who can demonstrate language skills of at least level B1.
All interested applicants can only apply in digital form, i.e. only by e-mail, until 31 May 2023. Only PDF documents written in German will be accepted as application documents.
We wish all applicants every success!
The winners will be informed by email by 15 June 2023 and announced on the IIK scholarship page.
Wichtige Hinweise:
Stipendien werden nur an Bewerber:innen vergeben, die mindestens Sprachkenntnisse Deutsch ab Niveau B1 nachweisen können.
Alle Interessenten können sich bis zum 31. Mai 2023 nur in digitaler Form, d. h. nur per E-Mail bewerben.
Es werden ausschließlich PDF-Dokumente als Bewerbungsunterlagen angenommen, die in deutscher Sprache verfasst wurden. Unterlagen in anderen Sprachen werden nicht angenommen.
Wir wünschen allen Bewerber:innen viel Erfolg!
Die Gewinner:innen werden bis 15. Juni 2023 per Mail informiert und auf dieser Webseite bekannt gegeben.
Stipendienleistungen
Teilnahme an einem virtuellen, digitalen vierwöchigen Online-Sommersprachkurs für Deutsch im Sommer 2023 des Instituts für Internationale Kommunikation e.V. in Düsseldorf und Berlin.
Die IIK-Stipendien beinhalten die komplette Kursgebühr für den digitalen, virtuellen Sprachkurs im Gesamtumfang von 120 Unterrichtseinheiten (UE) à 45 min, 30 UE pro Woche.
Wichtig: Es werden keine weiteren Kosten übernommen. Bitte bewerben Sie sich nur, wenn Sie selbst für diese weiteren Kosten aufkommen können.
Bitte buchen Sie keinen Sprachkurs über unser Buchungssystem, wenn Sie sich um ein Stipendium bewerben.
Bewerbung
Bitte schicken Sie uns Ihre in deutscher Sprache verfassten Bewerbungsunterlagen vollständig (bitte beachten Sie die unten stehenden Teilnahmebedingungen) in digitaler Form als PDF-Dokument bis zum 31. Mai 2023 an diese E-Mail-Adresse stipendien-2023(at)iik-duesseldorf.de.
Teilnahmebedingungen für die Vergabe der Stipendien
Folgende Unterlagen müssen Sie zur Bewerbung um ein IIK-Stipendium in deutscher Sprache einreichen. Bitte reichen Sie die Unterlagen nur als PDF-Dateien ein - andere Dateiformate werden nicht akzeptiert. Alle Bewerbungen werden nur per E-Mail entgegengenommen:
1. Tabellarischer Lebenslauf (möglichst mit Foto).
2. Eine kurze Beschreibung Ihrer aktuellen Tätigkeit (Studium oder Berufstätigkeit).
3. Ein selbst verfasstes Motivationsschreiben für Ihre Bewerbung um ein IIK Stipendium. Hier sollten Sie begründen, warum der Sprachkurs für Sie wichtig ist.
4. Ein Unterstützungsschreiben (z. B. eines Dozenten oder ihres Arbeitgebers). Dieses Schreiben kann ggf. auch auf Englisch verfasst sein.
5. Eine kurze, selbst verfasste Bestätigung, dass Sie finanziell nicht in der Lage sind, einen digitalen, virtuellen Sprachkurs zu bezahlen. Bitte geben Sie dafür auch Ihren durchschnittlichen Monatsverdienst an oder geben Sie an, dass Sie Student:in sind. Sie können diese Bestätigung selbst verfassen (bitte mit Datum und Unterschrift) und brauchen keine Belege beifügen.
6. Bewerber:innen müssen mindestens Sprachkenntnisse Deutsch ab Niveau B1 nachweisen, z. B. mit dem Zertifikat eines Sprachtests.
Bitte beachten Sie: Wir können Ihre Bewerbung nur akzeptieren, wenn alle
Unterlagen vollständig vorliegen,

in deutscher Sprache verfasst wurden

und

innerhalb der Bewerbungsfrist eingereicht wurden (PDF-Dateien per E-Mail).

Bewerbungen per Post können leider nicht berücksichtigt werden.
Bitte senden Sie Ihre Bewerbungsunterlagen bis zum 31. Mai 2023 an diese E-Mail-Adresse:
Die Auswahl und Bekanntgabe der Stipendiaten erfolgt bis zum 15. Juni 2023. Die Gewinner:innen werden per E-Mail benachrichtigt und auf dieser Webseite bekannt gegeben. Bitte sehen Sie von Nachfragen ab und informieren Sie sich über unsere Webseite.
Datenschutzhinweis: Alle eingereichten Daten werden ausschließlich zur Entscheidung über die Vergabe der Stipendien benutzt. In keinem Falle werden Daten zu Werbezwecken verwendet oder an Dritte weitergegeben. Die eingereichten Unterlagen werden nach Vergabe der Stipendien gelöscht.
Interessieren Sie sich für die Gewinner der letzten Jahre?
Fragen? Dann kontaktieren Sie uns gerne!